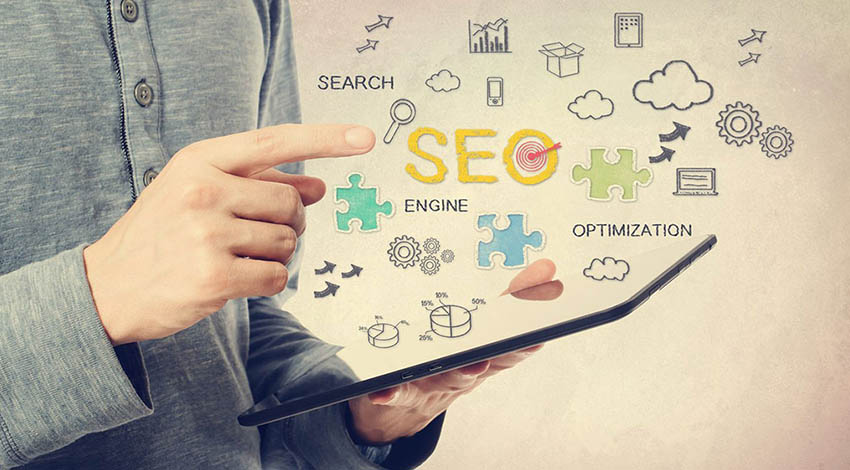 Search Engine Optimization (SEO) is one of the most effective strategies for attracting potential customers to your website. But here's the thing – you need to use all these SEO practices properly. As every SEO expert will say, SEO is a practice you can use to successfully drive more organic traffic and leads.
Don't know how many SEO trends have come and gone, but Google's ranking algorithm always says that your content and your use of SEO are the secrets to your success.
Because the characteristics of SEO always remain the same, only SEO algorithm trends change and influence the way we perform optimization on our web pages.
So as search engine technology progresses this year, what does this mean for your strategy? Below are the top 9 important latest SEO Trends to look out for in 2023 to keep your traffic and keyword rankings trending upwards.
Of course, you may find some SEO trends of 2021 repeated in 2023. This is because as long as the SEO industry has existed some things are here to stay.
9 Important Latest SEO Trends In 2023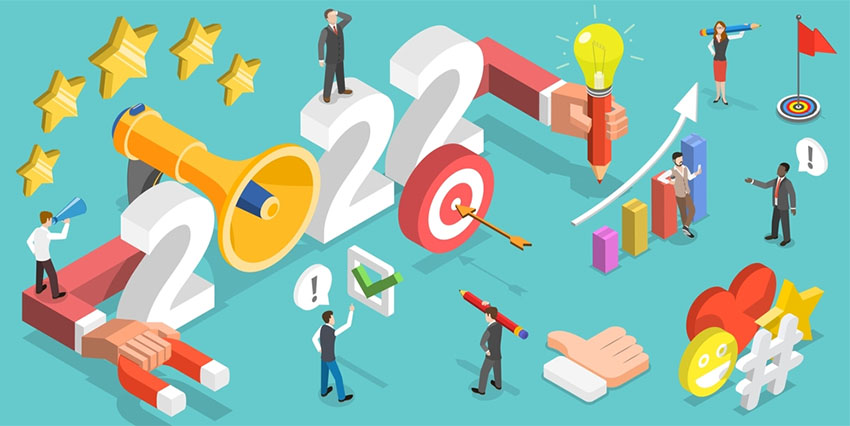 Jump to SEO Trends…
Core Web Vitals
The Core web vitals is latest trend of SEO that are a set of specific factors that Google considers important in the overall user experience of a webpage. Core Web vitals are made up of three specific page speed and user interaction measurements: largest content paint, first input delay, and cumulative layout shift.
Largest Contentful Paint (LCP): The amount of time it takes for the largest content asset on the page to load.
First Input Delay (FID): How long it takes your site to respond to the user's first interaction with the page.
Cumulative Layout Shift (CLS): How many unexpected layout shifts occur during the lifetime of the page.
In essence, core web vitals are a subset of the factors that will be part of Google's "page experience" result (basically, Google's way of shaping the overall UX of your page). You can find your site's Core Web Vitals data in the "Enhancements" section of your Google Search Console Tools account.
People Also Ask
A recent study of 2.6 million search queries showed that Google's "people also ask" feature now appears for about 49.7% of searches.
With its prominent position at the top of the SERP (and often above position one), everyone wants to bring their content ranking to this in-demand SERP feature.
People Ask is also a component of a dynamically loaded query related to a search query that appears in search results on desktop and mobile. When a user clicks on a question in the PAA part, a drop-down appears with a featured snippet (also known as a quick answer) from another search result.
Keyword Clustering
Keyword research is the foundation of SEO. But as Google's natural language processing (NLP) technology has become more progressive, effective keyword targeting has become a more subtle and tricky process.
Keyword clustering is a more evolved keyword researching strategy for razing your overall keyword rankings. This involves identifying multiple keywords with similar search objectives and developing web pages targeting those "groups".
Content Optimization Software
Content optimization tools can assist you to create high-quality, semantic-rich content that ranks high on Google.
Using NLP algorithms like Google's, these implements identify keywords, subtopics, synonyms, and even general questions that search engine crawlers are searching for on the page when promoting content.
We have observed that content optimization has an almost immediate effect on the total number of keywords and average positions a web page ranks.
IndexNow
IndexNow is forever reinventing the connection between SEO professionals and search engines.
It is taking the frustration out of IT teams with how search bots hit websites. No longer will their crawlers put a heavy burden on the system, adding that this is especially impressive for startups that grow rapidly – ​​many times companies launch new pages and search to find their pages by the bots for crawling and rank.
Focus on Long-From Content
To ensure that you attract visitors to your website, you will need to transition to a long-form content strategy. Long-form content of 3,000 words or more has been offered to receive more traffic. Focus on creating high-quality long-form content can greatly improve your search rankings. However, for long-format content to be successful, it must be able to engage readers. For instance, dividing your content into multiple sub-sections using H2 and H3 sub-headings, will make it easier to read.
Democratization of Search
Since Google is much better at recognizing content quality and web page performance, the role of authority will not play as important a role in the coming years as it used to be.
Although backlinks and domain authority will be essential for ranking factors in the latest SEO trends 2023, search elements are becoming a more democratic place.
Localization of SEO
SEO localization is the operation of rephrasing your website's content into a specific area; therefore, when you are targeting a foreign country, you need to understand how customers are searching for a product or service and what search terms they are using. By using those words and phrases in your content, you will be able to reach more customers worldwide.
Video Marketing
You should incorporate an SEO strategy that includes videos. The fact is that online video platforms have gained tremendous popularity over the years, and you must have seen for yourself how many businesses have started using platforms like YouTube and Twitter to connect with customers and grow their reach.
Then creating optimised video content should be an essential part of your SEO strategy. Customise your video channel, adding keywords and descriptions, including a user-friendly overview.
To Conclude
SEO continues to play an important role in how your website is ranked, however, it is constantly developing and becoming more complex. To keep up with current trends you'll need to do more than just refurbish your content with keywords; You need to create quality content that is informative and adds value to rank well in Google's algorithms.
If staying up-to-date with the latest SEO trends in 2023 seems kind of a hassle, feel free to contact us. We will give you professional consulting on how you can best optimise your content by implementing the latest result-oriented SEO strategies.