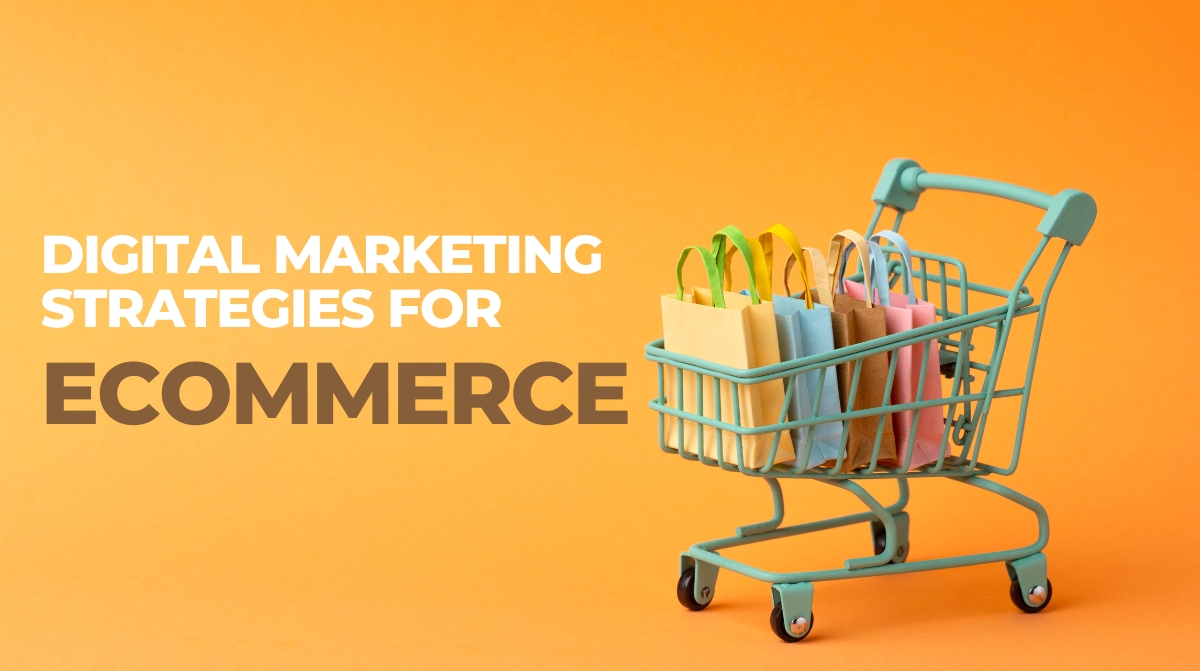 Hey! Try these top 10 winning digital marketing strategies for eCommerce to rocket your store experience and increase conversions.
Running an eCommerce business has never been easier and without digital marketing, it's extremely difficult to even think of starting.
Thanks to the advancement of technologies that are helping eCommerce brands and owners to sell products online at ease.
Using digital marketing strategies for eCommerce, small store owners can also leverage extreme benefits.
From making eCommerce websites more intuitive to leveraging technical aspects of digital marketing techniques, online store owners can expand their online horizon, turning more paying customers, retaining them post-purchase, and so on.
Here we've mentioned 10 top digital marketing strategies for eCommerce only which might help them experience rich results using digital marketing tactics.
Are you ready?
–Read these ideas and implement them on your eCommerce site for positive change and more opportunities–
10 Digital Marketing Ideas For E-Commerce
Spot trends, learn customer behavior, enhance brand reputation, and meet the customers where they are at using this eCommerce digital marketing strategy.
1) Infuse PPC Marketing (Best eCommerce digital marketing strategy)
The first and one-of-a-kind e-commerce digital marketing strategy is PPC Marketing.
Pay-Per-Click marketing is great for eCommerce. In short, PPC marketing gives a faster conversion scope to online store owners. It's a pay-per-click module in which an advertiser pays a publisher when the ad is clicked by online customers.
The benefit of running PPC ads for eCommerce store owners is that they showed above organic ranking (called paid search marketing) which has an 80% click rate according to the study.
However, eCommerce sites could also try other forms of PPC marketing such as display advertising, social media advertising, and affiliate marketing.
2) Try Email Marketing (Almost Tried By Every Ecommerce Brand)
Email marketing provides a quick and intuitive way to educate, pull, and convert customers to your product.
Email campaigns based on targeted principles deliver exceptional ROI to the site owner.
Think of sending them a late arrival product campaign, time-limited campaign, only-for-you campaign, holiday sale campaign, and whatnot through email marketing.
And the best thing is it has the highest click-through and conversion rates.
3) Try Your Hand at Social Media (It's a Big Thing)
Social media is a doom for many eCommerce store owners.
As half of the world's population uses social media platforms, eCommerce startups have a huge opportunity to capture.
Build an amazing social media profile and page with shopping links and how-to guides to help users to get things faster.
Additionally, social media is a perfect way to spot trends.
4) Use eCommerce Content Marketing (Because It's Worth)
Content is still king and will always be.
Use content marketing tactics to reach more potential readers and shoppers.
Write and share how-to guides, the best-budgeted product to buy, or the most bought items of the week or month.
Some eCommerce content marketing ideas to start quickly:
Build SEO focused blog page
Create a content hub
Infographics/gift guides
Tutorial videos
FAQ pages
5) Leverage Technical SEO (Very Important)
Developing a site and organizing a product list is just half a job.
Think of technical SEO for your eCommerce site because it helps your website rank faster on SERPs.
Some popular technical SEO practices of eCommerce sites are URL structuring, sitemap implementation, canonical tags, robots.txt analysis, redirection, and so on.
You can take help from a digital marketing company for complete assistance in optimization for technical SEO.
6) Add Intent-Focused Videos (This Is In Trend)
Video helps customers know more about the product in detail.
And the fact is that visual-moving content hits differently in consumers' minds.
Add intent-focused videos such as time-limited stocks to create a sense of urgency, celebrity-focused videos to capture fans, etc.
Moreover, 80% of consumers say that video provides confidence in making purchases.
7) Automate with Chatbots (Refine Communication)
Communication plays an important role in eCommerce websites.
An eCommerce site with chatbot technology helps visitors to solve first-interaction queries without the presence of humans.
Automated chatbots send greeting messages when visitors land on your website and provide a sense of instant assistance to customers.
Also, you can customize chatbots by inserting planned messages with (links, images, or emojis) to achieve personalization.
8) Leverage Wishlists
Wishlists allow customers to add their likable products to the bag for an indefinite time. This also facilitates easy purchases.
eCommerce managers can leverage this as an opportunity. How?
The manager gets a notification about every action that a customer makes with the website. Sending them extra discounts or messages personalized to wishlist items can increase the purchase intent of customers.
9) Retargeting Ads (Works As Magnet Pulling)
Almost every eCommerce site uses this tactic to increase conversion rates and complete abandonment carts.
There is a 100% chance that your product gets abandoned by customers. Thus retargeting is a perfect way to tackle such a situation.
Retargeting ads show users the same product ad that they visit earlier or left without buying. With a quick link back to where they can complete their orders and boost conversions.
10) Use Shopify YouTube Shopping
It's a new feature that Shopify introduces for eCommerce stores.
This new feature lets store managers promote products on YouTube shots and let users purchase while watching a video or live stream on YouTube.
Steps to get started with Shopify YouTube Shopping:
Install the Google channel
Connect your YouTube account
Choose the product to display on YouTube
Add products to your videos from Monetization>> Shopping.
Conclusion
That's all…
Try this eCommerce and digital marketing strategy for the best results.
In case you need more information, drop your comment in the section below. I would be happy to help with your query.